Ladies' Golf
The Ladies' Golf Program promises to be entertaining, energetic, educational and most importantly, FUN!
Our goal – to improve and enrich the golf experience for all women golfers by mentoring and educating the new golfer and expanding the opportunities for the experienced golfer.
Ladies Night on Wednesdays
Whether you're brand new to the game of golf or just starting to play again, our Wednesday Night Ladies Golf program is PERFECT for you!
This program is open to all ladies and is a fun way to pick up the game with other ladies just like you!
5:00PM - Weekly Lesson on the Practice Tee
5:30PM - Shotgun with Dinner to follow
$10 weekly game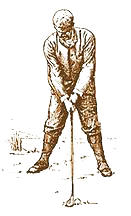 "The finest clubs, like family traditions, trace their roots to strong contributions by individuals.
These individuals create the environment in which camaraderie flourishes and new friendships begin.
These individuals are called Members."