Home
Now is the time to join The Legend at Bergamont!
MEMBERSHIP OFFER
Join Now!


---
Outstanding Golf Course Conditions. Resort like Pool and Tennis Facilities.
Family Focused Programming.

The Legend at Bergamont hosts a 7,330 yard 18 hole Championship Golf Course, designed by two time US Open Champion, Andy North. The Legend at Bergamont was recognized as one of Golf Digest's "Top 10 New Courses in America 2006." When you're not golfing, you'll be relaxing at the pool or in the lazy river, enjoying a meal in the restaurant or working out in the fitness clubhouse.

Twenty years ago we realized individuals do not join Clubs - Families do!
---
WEDDINGS AT
BERGAMONT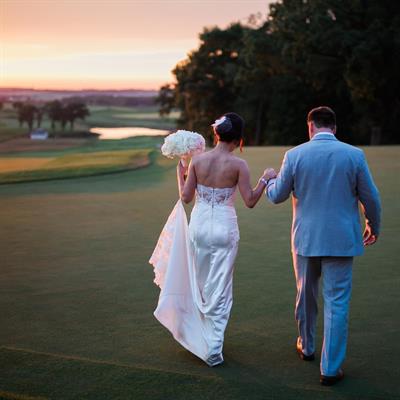 Legendary. Extraordinary.
The Legend at Bergamont offers the unparalleled amenities, breathtaking views, and outstanding service to make your wedding the unforgettable event of a lifetime.
---
BECOME A MEMBER

Find the membership option that fits your needs - golf, sport or social - we have the package just for you. We're the perfect fit.:
---
BERGAMONT DINING SERVICE
open to the public
Monday:
Closed
Tuesday:
Grill Food & Bar Service
11am-5pm
Wednesday:
Grill Food & Bar Service
11am-7pm

Thursday:
Grill Food & Bar Service
11am-7pm

Friday:
Grill & Bar Service 11am-8pm
Fish Fry 4pm-8pm
Saturday:
Closed due to Private Event
Sunday:
Grill Food Service
11am-5pm
Grill Bar Service
11am-7pm
TURN GRILL HOURS
Monday:
Closed
Tuesday:
Closed
Wednesday:
Closed

Thursday:
11am-5pm

Friday:
11am-5pm

Saturday:
11am-5pm

Sunday:
11am-5pm

CLUBHOUSE RESTAURANT
To Place A TO-GO ORDER
please call 608.291.2400
---
Fitness Center
Hours
Monday-Sunday:
5:00AM - 9:00PM
---
GOLF SHOP
HOURS of OPERATION
Monday
10AM - 6PM

Tuesday - Friday
7AM - 6PM
Saturday - Sunday
6:30AM - 6PM
Golf Shop &
Membership Information
608.835.6900

Reserve a tee time on ForeTees!