Adult Tennis
2023 Tennis Program

Adult Cardio Tennis!
Click here for more information
Tuesday, July, 18th
All Levels Welcome
6:00 - 7:00pm
Cost: $20
Ben Conklin
Email: ben_conklin@hotmail.com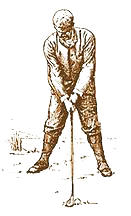 "The finest clubs, like family traditions, trace their roots to strong contributions by individuals.
These individuals create the environment in which camaraderie flourishes and new friendships begin.
These individuals are called Members."