Junior Golf
2021 LEGEND AT BERGAMONT JUNIOR GOLF


Mission Statement: To teach, in a safe and fun environment, life lessons that inspire honor and integrity which will stay with our children the rest of their lives.

2021 Junior Academy
Begins May 3

Personalized lessons for Junior Golfers looking to get a head start!

Each golf professional will have at maximum 2 juniors to allow for more personal lessons.

Click here for more information

2021 Junior Golf Program
Begins June 15

Five-time 'Junior Golf Leader' in the state of Wisconsin!

Programs available for Junior Golfers of all ages and skill levels, from 0-holers to 9-holers!

Click here for more information


2021 PGA Junior League
Begins June 16
Also in 2021...PGA Junior League with The Legend League! Play golf as part of a team!
Junior golfers from all FOUR Legend courses will compete against each other!

Click here for more information


---
2021 Junior Golf Schedule
Sign up on ForeTees
June 15 - August 3 (Every Tuesday)
Junior Golf (0, 1, 3, 5 & 9 Holers)
June 16 - July 21
Practice Monday & Thursday, Matches Wednesdays
PGA Junior League
August 22
Parent/Junior Tournament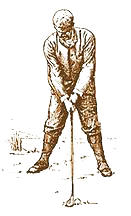 "The finest clubs, like family traditions, trace their roots to strong contributions by individuals.
These individuals create the environment in which camaraderie flourishes and new friendships begin.
These individuals are called Members."