Couple's Golf

Click here for 2019 Couples Nights Schedule of Events

The Legend couples events are an informal, non-competitive 9 holes and is a wonderful way to spend time socializing, meeting and playing golf with fellow members.
Couples Golf is hosted on Fridays from May 24th through September 6th, and starts with 5:00pm Cocktails, 5:30pm Shotgun and followed by dinner and prizes after golf!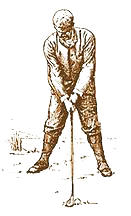 "The finest clubs, like family traditions, trace their roots to strong contributions by individuals.
These individuals create the environment in which camaraderie flourishes and new friendships begin.
These individuals are called Members."